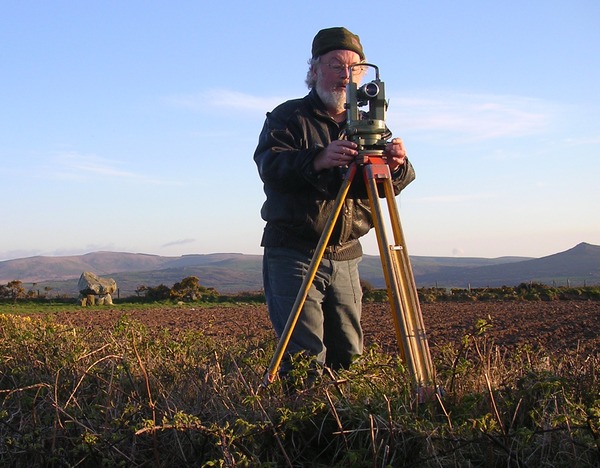 The first review of my recent book, Temple of the Hills has been received from author and researcher Dr Thomas K Dietrich, whose most recent book, Temple of Heaven and Earth – Guide to Earth Energy & Inspiration at Sacred Sites was published by Save our Sacred Sites Society, San Bruno, California. It is a thorough and coherent account of the ancient roots of human encounters with what John Michell (in The View Over Atlantis) called 'Spiritual Engineering' and which has since come to be re-categorised as 'earth energies'. A professional stone-image carver, once a student of the late Professor Rodney Smith during the 1960s, Dietrich has spent a lifetime reading ancient history, mythology and science, living in Ireland for thirteen years and travelling widely, investigating ancient sites throughout Europe, Corsica, Sardinia, Tenerife, Malta, Rhodes, Crete, Greece, Turkey, Egypt, the Red Sea, Israel, Jordan, in addition to the American Southwest, Mexico, Yucatan, Belize, Guatemala and South America, Ecuador, Bolivia and Peru.
An active researcher, Dr Dietrich has written The Earth Holder (1983),  The Origin of Culture and Civilisation (2005), The Culture of Astronomy (2011) and Temple of Heaven and Earth (2016).
Dr Dietrich is therefore among the rather too few people who are amply experienced and qualified enough to be able to write a critical review of my own work, for which I warmly thank him.
For more details of his research, visit his website cosmomyth.com
Photograph Two. Castell Mawr Henge. Larger than Stonehenge Over 500 feet 'diameter', this site sits perched on the flat summit of a rounded hill near Eglwyswrw, north of the Main Preseli ridge and off to the left of the dolmen in the previous photograph (Image via the wonderful Google Earth).