To all the attendees who have made this one of my favourite venues over the years, (well, it is held in an Iron Age fort after all!), I hope to see you there again this year for some more interaction and to share some of my recent work with you.   Robin.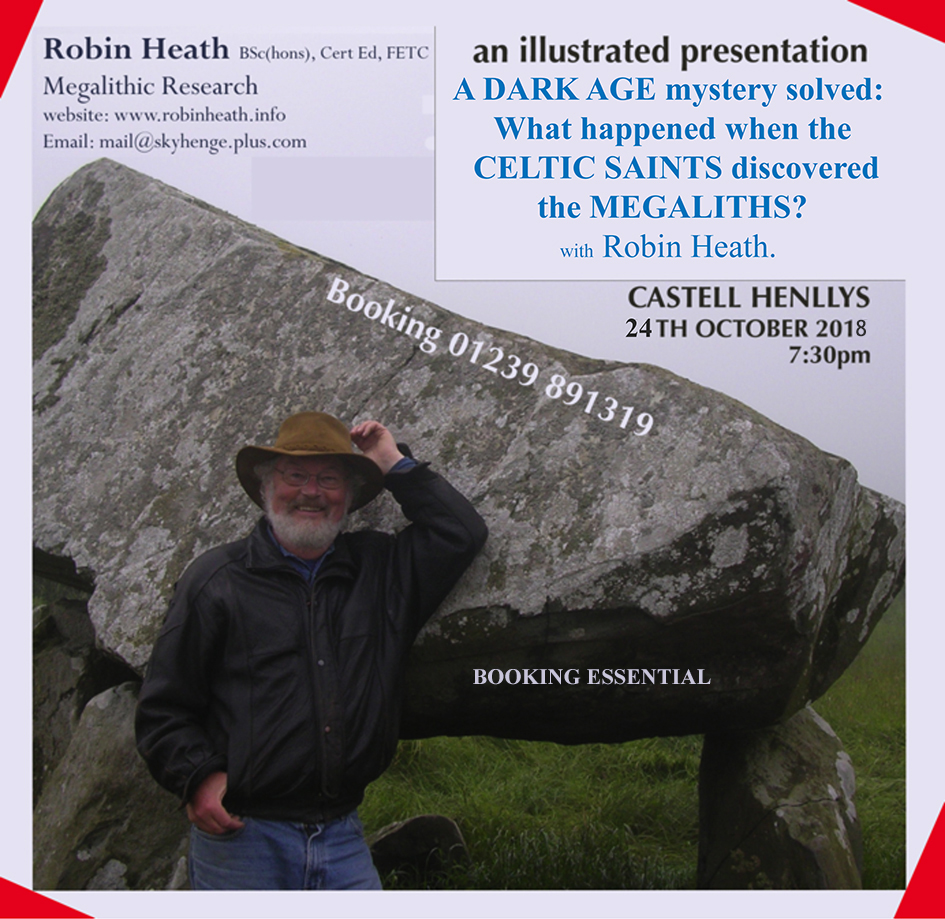 Booking Essential – all enquiries phone Castell Henllys 01239 891319 or visit their website        [try websearching: Castell Henllys events].
This lecture presentation introduces a new theme into the prehistory and proto-history of South and West Wales. It combines my own recent work with that of earlier work, now much neglected, undertaken by the renowned Aberystwyth archaeologist Prof E G Bowen.
Continue reading "A Gig at Castell Henllys – A Dark Age Mystery Solved"