To all the attendees who have made this one of my favourite venues over the years, (well, it is held in an Iron Age fort after all!), I hope to see you there again this year for some more interaction and to share some of my recent work with you.   Robin.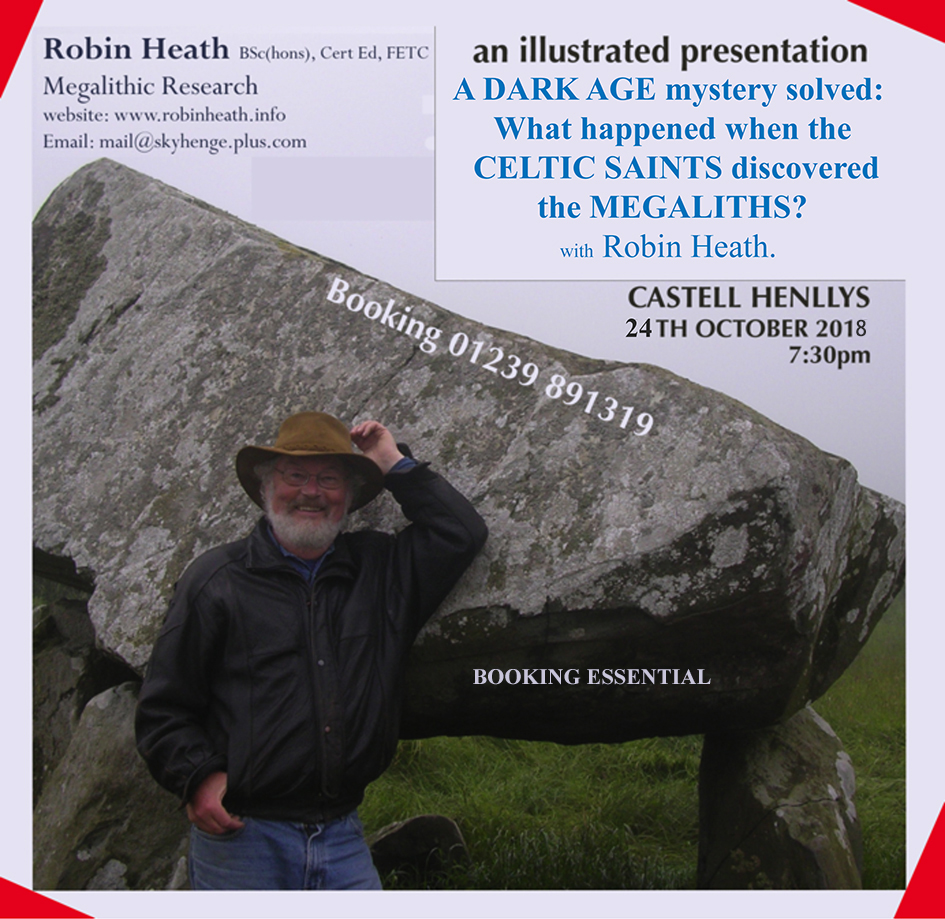 Booking Essential – all enquiries phone Castell Henllys 01239 891319 or visit their website        [try websearching: Castell Henllys events].
This lecture presentation introduces a new theme into the prehistory and proto-history of South and West Wales. It combines my own recent work with that of earlier work, now much neglected, undertaken by the renowned Aberystwyth archaeologist Prof E G Bowen.
Many jigsaw pieces that were previously missing from Wales's rich historical legacy will be introduced, and be seen to interlock well with the few existing pieces previously investigated, and this reveals much more connectivity between the Celtic Church and the earlier preoccupations of the megalith builders,  and even those of the elusive Druids. 
The Castell Henllys website contains all the details concerning booking, refreshments, where to park and even how to find Castell Henllys.
Books that touch on this general topic will be available for sale and signing after the presentation.
For Roger and Eileen, who confused the date last year, some advice: you need to buy a new calendar every year, my friends, and note that this year the 24th October falls on a Wednesday!