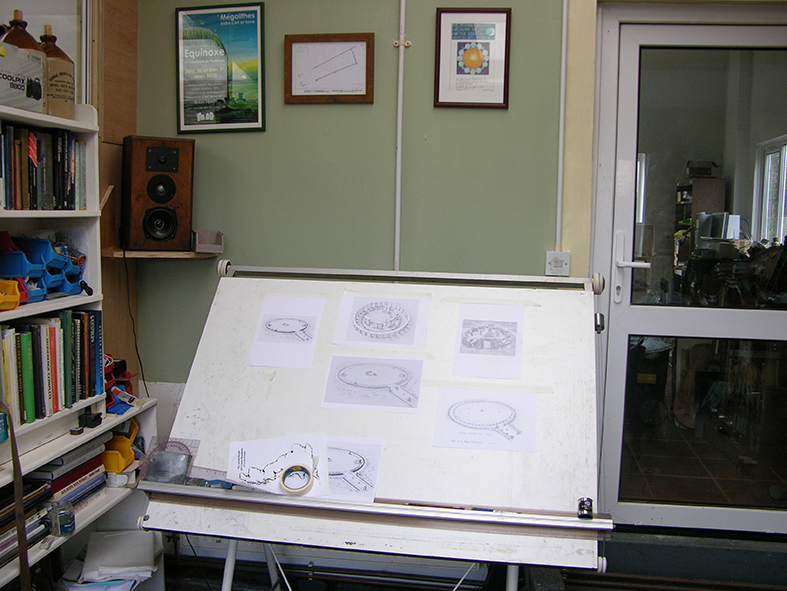 The new year has brought me an opportunity to revise and update the first edition (2000 AD) of Stonehenge, one of those little sparkly Wooden Books, a genre founded by John Martineau.
When John started this range of traditional arts based titles in the mid-90s, working from of an old Mill in rural Powys, scanning artwork was so slow that one had time to grab a coffee while it was being scanned.
Twenty years on the iMac makes the whole business much faster, so it has been possible to greatly improve the quality of presentation and, at the same time, include recent key research that reveals more of those missing components that archaeology currently sees fit to ignore concerning our national temple. So I've been busy on a whole new and coordinated set of illustrations of the various phases of construction at Stonehenge – and here's a sneak preview of what's been on my workshop drawing board this past week. At present no publication date is available for this second edition. Soon!