Local access to the tour at reduced rates. January 23rd 2019
Bookings on this Preseli Tour have now reached eleven, and the allocated accommodation hotel is fully booked up.  However, at a meeting with Ewan Rees, the director of VIP tours, we discussed the possibility of providing a few extra spaces at a reduced rate for locally based folk who might want to attend the tours but otherwise would not require accommodation.  
We have now agreed to make a few more places available for this event,  so if you would like to come along and live within easy reach of the Preseli Hills, then please contact Ewan to discuss the matter, through the VIPWales.co.uk website.

I have been approached by VIP Wales and asked if I would guide two of the days of a three day Preseli tour, from Sunday 24th – Wednesday 27th March 2019, organised by Ewan Rees, VIP Wales director and a local National Park warden. I've said I'll do this one so if numbers are above the minimum number of clients it will take place.
I often get asked after lectures if I'll "let me/us know if I'm 'doing a tour or presentation'." , so here is your chance to have both of these options! Cnapan is a traditional restaurant/hotel in the midst of Newport, Pembrokeshire, a delightful little coastal town, famous for its excellent cuisine, estuary walks and superb beaches. The town is right in the midst of 'bluestone country, and I'll be helping clients locate, reckon with, understand and enjoy the major megalithic monuments here in their magnificent Preseli landscape.
The website with all the details is https://www.cnapan.co.uk/megathic-tour.html
I'm already looking forward to this event, not least because it will be next March and all this wet, cold, windy and atrociously miserable weather of the past two months will hopefully by then be a distant memory. However it might be wise to make it a rule that nobody mentions the 'B' word, as we are all scheduled to leave the EU on the Friday following this tour, and any political griping between clients may find the offenders unceremoniously buried under a dolmen!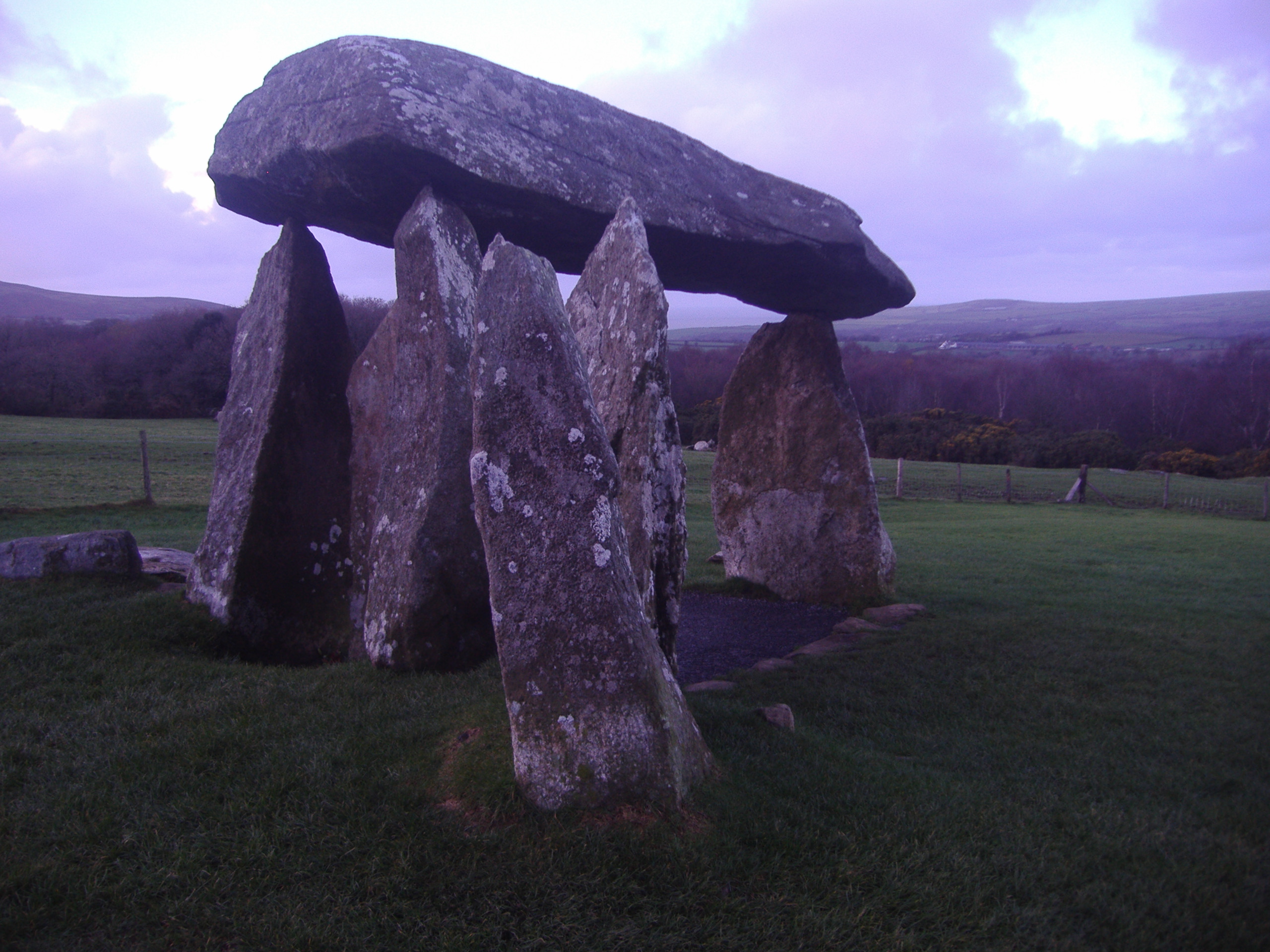 To all our readers, may I wish you a moving full moon solstice, and a peaceful season of midwinter festivities.  R